GivingTuesday
Do Not Remove. This h1 is for SEO and is only visible when editing this page.
The Georgia Baptist Foundation is providing these GivingTuesday communication tools to help you increase your ministry dollars during these unprecedented times. Our desire is that these tools will increase your church's ability to do ministry. We have provided language and imagery below that can be used in your ministry emails as well as social media posts. These are just a few free images (without attribute requirement) that you can use in your communications. A quick Google search will show several websites that offer free images for you to choose from. Many of the images on these sites are free from copyright restrictions or licensed under creative commons public domain dedication. This means you can copy and modify the image without asking permission. However, some photos may require attribution. You may need to do your own research to determine how an image can be used.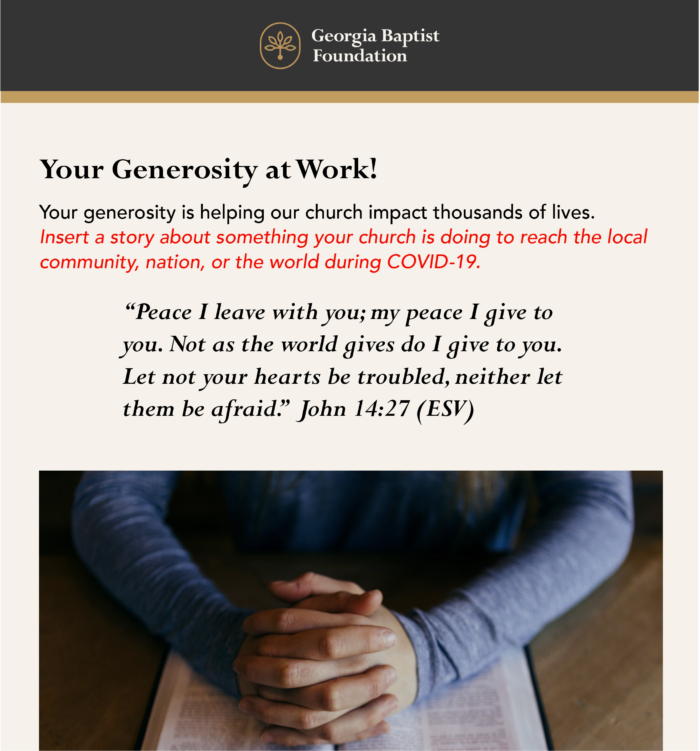 We've put together two different emails with language to help you communicate effectively with your audience. Once you have downloaded the PDF, copy the text and paste it into an email. The highlighted areas are where you should place your church or ministry story per the suggestion. Replace the selected photo with one we have suggested below or one of your own.
Here is some sample language you may use for a social media post.
Facebook Post Text
Change Lives Today, #GivingTuesday
Although, we cannot come together as an entire congregation yet, each of us can help our church shine God's light to a lost and scared world by giving of our resources, time, and talents. As believers we have the Peace Giver who alone is the source of our comfort. Please consider giving to (church/ministry name) on GivingTuesday, May 5, 2020. Give Now
Facebook Image Size
Facebook recommends 1,200 x 630 pixels for an optimal image size.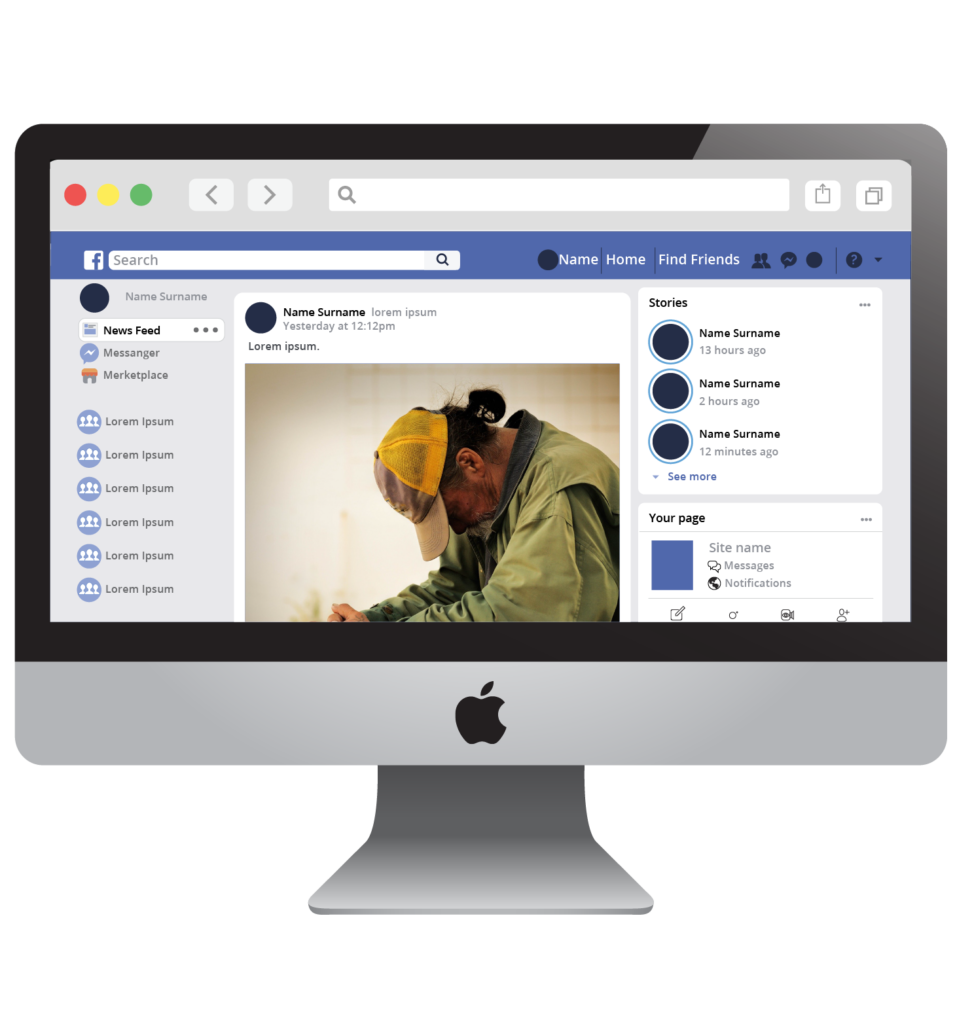 Here are some sample images you can use for your posts or email. Simply click on the image you want. The link will take you to the image. To save the photo, right-click on the image and select "Save image as" from the pop-up menu. We suggest placing the image in your "Pictures" folder.