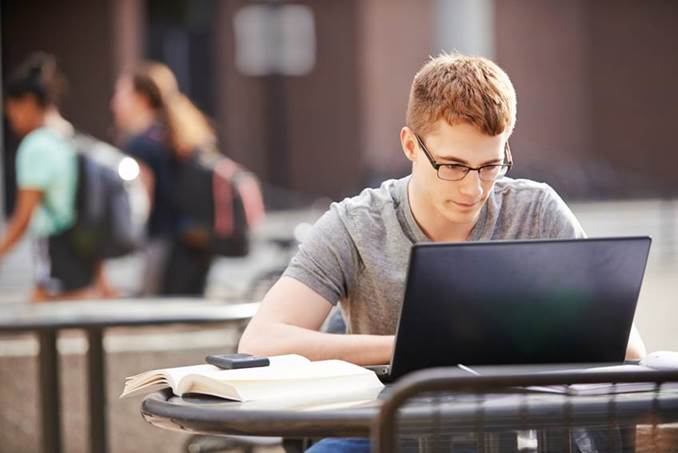 Among the projects we help fund, we also allocate dollars directly for seminaries, college or graduate school scholarships. We are honored to assist bright minds in the Georgia Baptist tradition.
Seminary Scholarships
The Georgia Baptist Foundation looks forward to supporting any Georgia Baptist resident called into the Gospel ministry with a seminary scholarships. Students enrolled full time pursuing a Master's degree or higher missions or ministry degree at one of our Southern Baptist Seminaries is eligible for scholarship. For more information, contact the financial aid office at your seminary.
The Georgia Baptist Foundation offers scholarships for undergraduate students enrolled at our Georgia Baptist college and universities. These scholarships are awarded by the financial aid offices at each institution and follow requirements of individual trusts and guidelines issued by the Foundation. For more information, please contact the financial aid office at your college or university.
Employee Scholarship Program
The Georgia Baptist Foundation is honored to offer a scholarship to dependents of full time Georgia Baptist Mission Board employees. Eligible students must be enrolled full time in an undergraduate program at any accredited college or university. The Foundation emails applications to all qualifying employees in April of each year. After receiving all applications, we notify scholarship recipients of the amount of the award in July.
The Georgia Baptist Foundation also partners with individuals, organizations and churches to fund scholarships rooted in our shared values. There are three ways we can create scholarships for students attending a Georgia Baptist or Southern Baptist college, university, or seminary:
Establish your own scholarship fund.
Contribute to one of the Foundation's general scholarship funds:
Baptist College Scholarship Fund
Seminary Scholarship Fund
Contribute to one of our existing scholarship funds for a specific college, university, or seminary
If you would like more information about establishing or contributing to a Baptist scholarship fund