Estate Planning Webinar Registration Conyers, GA
Thursday, August 20, 2020
3PM or 7PM
New Work Foundation, in partnership with Georgia Baptist Foundation, presents "Faithfully Stewarding Your Estate" webinar. The goal of this webinar is to help believers understand the how critical a properly planned estate is. We will look through the Bible together as we explore these topics. We are here to help you set your estate plan in motion through which you can glorify the Lord and also take care of your family.
Once you have registered for the webinar, you will receive a confirmation. The day before the webinar, you will be emailed a secure link to join the meeting. The email will also give clear instructions on how to join the meeting through Adobe Connect or your preferred web browser.
Please begin your registration for the webinar by choosing the seminar you wish to attend. Both the 3PM and 7PM seminars cover the same material. Choose the time that best fits your schedule.
About New Work Foundation
The New Work Foundation is "Resourcing New Churches for Healthy Beginnings!" Since 1989, the Foundation has assisted in starting 59 churches across the East Atlanta area in partnership with the Stone Mountain Baptist Association of Churches. Those 59 churches have baptized over 7,000 people who have come to know Jesus Christ as Savior. There has been one baptism for every $694.00 given by individuals. New churches have now received almost $5 million dollars in grants and building loans from funds raised from individuals, churches, estate gifts and investments.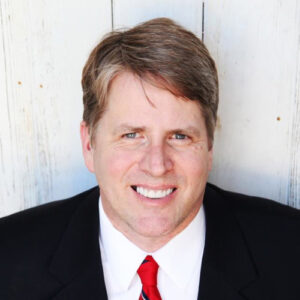 Attorney John C. Leggett has been practicing law for 24 years, since receiving his Juris Doctorate from Mississippi College School of Law in 1990. After being in private practice for many years, John was unanimously appointed by the Superior Court Judges of the Cherokee Judicial District to fill the unexpired term of the late Chief Magistrate Judge.